Ace your next 
Zoom presentation
Job interview
Impromptu speech
Investor pitch
Corporate presentation
Sales call
Zoom presentation
Improve your communication skills with personalized and private feedback from our AI speech coach, guided by Grundei Coaching.
Personalized coaching
Get personalized and private analytics on your visual, verbal, and vocal delivery. Um no more filler words, you know what I mean?
Impromptu Speaking
Practice fun 30 second drills to improve your impromptu speaking and manage your fear of public speaking
Built by experts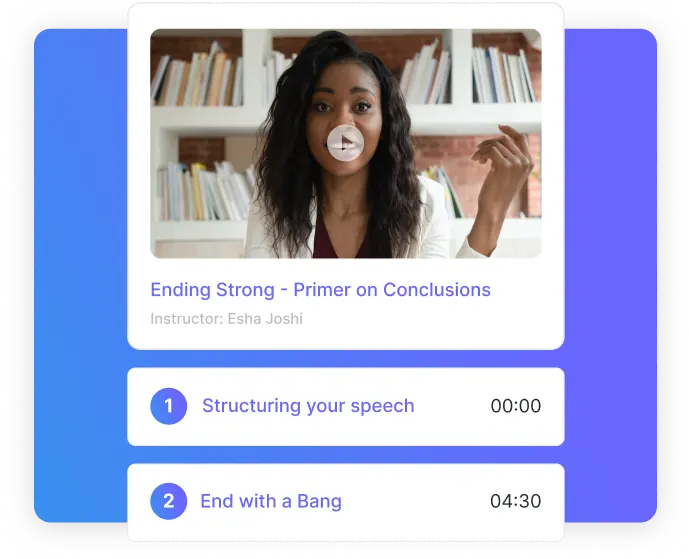 View my courses and suggested improvements to help you become the best communicator you can be
Improve your speaking skills now
Add Yoodli to your Zoom call or record a speech on our secure platform (www.yoodli.ai)
View realtime transcript and private analytics on your filler words, pacing, word choice, and more!
Once you're feeling comfortable, share your speech with friends and coaches and see yourself become a more confident speaker